Welcome to the Floogals Wikia
Edit
Floogals (also called The Floogals, sometimes misspelled The Floogles) is a preschool Sprout television series developed by UK Independent production company The Foundation from an original idea by Dan Good (Waybuloo). Production took place in London during 2014 and 2015 with all CGI animation by Jellyfish Pictures. Floogals Series 1 is a Foundation/Zodiak and Nevision co-production for Sprout .
It also airs as part of Discovery Kids (Latin America), Hop! Israeli Childhood, Knowledge Network, NBC Kids, Spectrum Film Indonesia, TVO Kids, Pikkukakkonen of Yle Finland, and Chester Hadentie Network. The show launched on January 23, 2016.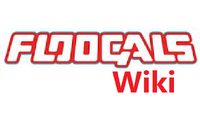 Join to More Wikis
Edit
14:31 - Friday - [07]
July 21, 2017.
Active Users
Edit
1 user(s) today.
Featured
A tent is a shelter consisting of sheets of fabric or other material draped over, attached to a frame of poles or attached to a supporting rope. While smaller tents may be free-standing or attached to the ground, large tents are usually anchored using guy ropes tied to stakes or tent pegs. First used as portable homes by nomadic peoples, tents are now more often used for recreational camping and temporary shelters.
Tents range in size from "bivouac" structures, just big enough for one person to sleep in, up to huge circus tents capable of seating thousands of people. The bulk of this article is concerned with tents used for recreational camping which have sleeping space for one to ten people. Larger tents are discussed in a separate section below.
Tents for recreational camping fall into two categories. Tents intended to be carried by backpackers are the smallest and lightest type. Small tents may be sufficiently light that they can be carried for long distances on a touring bicycle, a boat, or when backpacking.
The second type are larger, heavier tents which are usually carried in a car or other vehicle. Depending on tent size and the experience of the person or people involved, such tents can usually be assembled (pitched) in between 5 and 25 minutes; disassembly (striking) takes a similar length of time. Some very specialised tents have spring-loaded poles and can be 'pitched' in seconds, but take somewhat longer to strike.
Visit the page and the image!
Episodes
Floogals has 52 episodes at this time, Coming soon!, working in Season 2 and near of finish Season 1.
Visit the episode guide!.

Games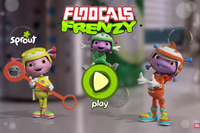 Sprout, A sponsored channel about Floogals TV series, Make some games for the series, The first games are: Floogals Frenzy, Floogals Maze Adventure, Floogals Mission and Mission From Floog.

Contents
Welcome to the list about Contents!
Create a Page
Edit
What's a Page?
The Pages, also known as Articles are some links to some areas with information of a wiki.
In the wikis all we can make every pages
for create an page use the button Contribute and later click Create a Page, Other way is clicking in the Create New page button below the number of pages.

Create a Page
You can make also a page with the box below:
Photos, Galleries and videos are a great way to add visuals to your wiki. Find videos about your topic by exploring Wikia's Video Library.
About The Wikia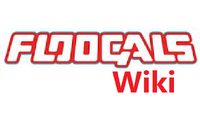 The Floogals Wikia is a wikia dedicated to the Sprout Show, The Floogals, which first aired in January 18-23, 2016, The Show features 3 main protagonists, and the protagonists are: A brave captain floogal Fleeker, The clever scientist first officer floogal Flo and the junior floogal/trainee of the group Boomer, which are reporting Projects to his boss Floog and the planet about the hooman's interactions.
Ad blocker interference detected!
Wikia is a free-to-use site that makes money from advertising. We have a modified experience for viewers using ad blockers

Wikia is not accessible if you've made further modifications. Remove the custom ad blocker rule(s) and the page will load as expected.