[[File: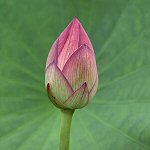 ]]Project: Ice is the 1st episode in the first season of Floogals. It is the first episode overall.
"Project Ice"
Season 1, episode 1


Production code:
101
Airdate:
January 31, 2016
Credits
Produced by:
Ceri Barnes
Andrew Beecham
Michael Carrington
Georgia Dussaud
Kristofer Updike
Music By:
Sandy Nuttgens
Spike Scott
Written by:
Lee Walters
Douglas Wood
Cast By:
Ceri Barnes
Episodes
Previous
"N/A"
Next
"Project Tortoise"
When an ice cube lands on the kitchen floor on a hot summer day, the Floogals Investigate, leading to an adventure that includes speed skating and scaling the monolithic refrigerator.
Characters
Edit
According to IMDb's page, this is the first episode of the series.
In this episode there are 9 characters.
The scenes of Boomer stuck in ice are in the Blooper Reel short.
Ad blocker interference detected!
Wikia is a free-to-use site that makes money from advertising. We have a modified experience for viewers using ad blockers

Wikia is not accessible if you've made further modifications. Remove the custom ad blocker rule(s) and the page will load as expected.